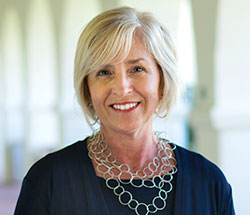 Heather Canary, Director,
School of Communication
Welcome to a new school year for the SDSU School of Communication and Aztec Forensics! It is such a privilege to serve as the new School Director, taking over for Dr. Bill Snavely who retired earlier this summer. I come to SDSU as a Southern California native, having lived most of my life in Orange County. Most recently, I was a faculty member at the University of Utah and at Arizona State University. As with many professors in the communication discipline, I was first introduced to the field through my involvement in speech and debate in high school and college. Those formative experiences stay with me today in a variety of contexts, confirming to me the central importance of forensics for shaping future leaders. I am excited for all that we will accomplish with Aztec Forensics in the coming years.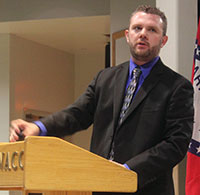 Jason Edgar
Director of Forensics
First and foremost, it is my pleasure to introduce our new Director of Forensics, Jason Edgar (MA, University of Arkansas). Jason has 11 years of coaching experience prior to coming to SDSU. He started forensics programs at both Barton Community College and Crowder College. He directed the Speech and Debate program at Missouri Western State University from 2015-2017. In 2016, Mr. Edgar was named Coach of the Year by the Missouri Association of Forensics Activities. Last March, his top Parliamentary Debate team placed 9th at the National Parliamentary Tournament of Excellence.

Jason's extensive experience coaching individual events and various forms of debate with be an asset to San Diego State University. He will be working with our graduate student coaches to develop the skills of our existing team members and attract new students to the Forensics Team.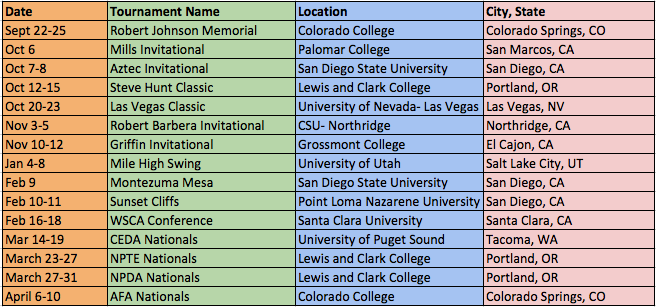 Competition is not the only item on our agenda. This year we plan to foster a closer connection to the SDSU Speech and Debate alumni and supporters by keeping you up to date on all the exciting news of #AztecForensics, molding "The Aztec Invitational" into an annual alumni gathering, and refreshing our social media presence. You can like us right now at facebook.com/SDSUForensics.

If you would like to serve as a judge for the Aztec Invitational this fall, please contact Jason Edgar at jedgar@sdsu.edu.


---

With this newsletter, we are pleased to feature team member Nicci Stebbins: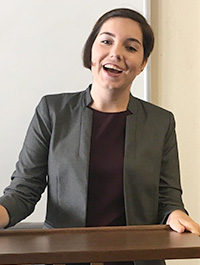 Hi there! My name is Nicci Stebbins and I am a member of the San Diego State University Speech and Debate team. I started speech way back in grade school when I showed up to a Forensics event expecting to solve a murder mystery. Not having a speech prepared, I was invited to do impromptu. To my surprise, I ended up winning first place. Fast forward to college, I joined the Orange Coast College Speech and Debate team, where I traveled to State Championships both years and Nationals Championships my sophomore year. After graduating with my AA, I transferred to SDSU in hopes of joining the speech team while furthering my education. I earned several awards in this last year of competing, including 1st place in two individual events at CSU-Northridge, and qualified for the American Forensic Association National Individual Events Tournament. I also had the opportunity to present my After Dinner speech at the Western State Communication Association Conference this past spring. My goals this year are to earn my bachelors, to gain acceptance to my top choice graduate program, to continue competing on the national circuit and to qualify once more to AFA Nationals. My hobbies include cooking, baking, writing fiction, and hanging out with my seven pets (four praying mantises, one scorpion, a bearded dragon and a cat).

Nicci Stebbins has been the recipient of the Robert L. Benjamin Scholarship and the Kevin Simmons Memorial Scholarship.

Best regards,



Heather Canary, PhD
Director, School of Communication
San Diego State University
---
2016-2017 Year in Review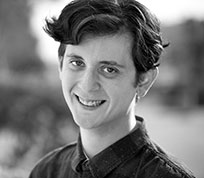 Will Silberman,
Graduate teaching assistant and coach
Our SDSU Forensics Team of 25 had a banner year in 2016-2017. During this national season, we traveled to three British Parliamentary (BP) debate tournaments. Our first national tournament was the Pan American Universities Debating Championships. Our team ended up in the top 30% of the field after debating schools from all over the world! Will Silberman, Graduate Teaching Assistant and coach, represented SDSU at the annual America's Cup, an invite-only tournament which selects the top debaters and coaches from all across North America to compete in a one-day tournament. Will finished the tournament as a quarter finalist! Two members of our team, Andrea Sanchez and Esau Cortez, were invited to the invitation-only National Parliamentary Tournament of Excellence (NPTE). We also traveled to Bradley University and attended the American Forensics Association's Individual Events Tournament (AFA-NIET). Graduate teaching associates Kendra Straub and Will Silberman coached Tori Mudd and Nicci Stebbins, both first-year competitors for SDSU, to this very competitive tournament. It is an honor to qualify for AFA-NIET, and our students got to watch some of the best competitive public speeches and performances from across the country!
Our debaters have already hit the ground running in this new 2017-2018 academic year. We look forward to an exciting year ahead!
---
How Your Support Makes an Impact
Contributions at all levels ensure that Aztec Forensics has the resources required to develop and support top-tier Speech and Debate competitors.
$100 covers one hired judge for an all-day competition.
$250 covers hotel costs for two students for an average of two nights.
$500 covers all awards for the Aztec Invitational.
$1,000 supports airfare and hotel for up to four students to attend an in-state
competition.
$15,000 creates a named scholarship to support Aztec Forensics students. (This may be
pledged over 3 years.)
$50,000 creates an endowed scholarship fund to support Aztec Forensics students
in perpetuity. (This may be pledged over 5 years and can include a planned gift.)
Sponsorship opportunities exist for the upcoming Aztec Invitational. Sponsorship of this event would include the opportunity to be recognized in related materials, and at the Invitational itself. For more information, please contact Mary Darling or Natasha Bliss (information below).

The Paul Gaske Memorial Endowed Scholarship provides funding for scholarships to students who participate in the Forensics Program. To contribute toward this fund, please click the link below. Paul Gaske's wife, Diane, has generously offered to match gifts to support Forensics (up to a total of $25,000).
Paul Gaske Memorial Endowed Scholarship
---
Contact Information
For more information on planned giving, creating a scholarship, or sponsoring the Aztec Invitational, please contact:
Mary Darling
Senior Director of Development
(619) 594-8299
mdarling@mail.sdsu.edu

Natasha Bliss
Associate Director of Development
nbliss@mail.sdsu.edu
(619) 594-0494